Diesel & Truck Repair Shop in Cordele, GA
General Repair Truck & Trailer, Inc. provides a full array of truck and trailer repair services to drivers throughout Cordele, GA and the surrounding areas. Our capabilities include service and repair for medium-to-heavy-duty trucks and trailers, as well as recovery and roadside service. Whenever vehicle troubles affect your livelihood, call us and we'll do everything we can to minimize your hassle and get you back on the road as quickly as we can.
Truck and Trailer Services That Keep Your Rig Rolling
For freight drivers, their rig is their livelihood. When problems sideline your truck or trailer, you can't wait around to have them fixed—you need solutions ASAP. General Repair Truck & Trailer, Inc.is standing by, ready to deliver them. We're the local diesel repair expert in Cordele, GA and your partner for service from the roadside to our shop. Whether it's recovery and towing or diagnostics and repairs, you're in good hands when you call on our team.
Our fleet of wreckers and towing vehicles is ready to roll 24 hours a day, 7 days a week. Whether you're sidelined with a flat or need recovery and hauling to our facility, rest assured we'll come out to help you wherever you're stranded. Our roadside capabilities are second to none, including basic roadside repairs and even portable welding! From the interstate to a parking lot here in Cordele, GA, we're on our way as soon as you call.
If you need more extensive diesel repairs, we'll get you hauled back to our shop for truck repair. No matter what you've got under the hood, we can service it: Cat, Cummins, Detroit, Volvo or Mack. With parts in stock and robust diagnostic tools, it won't take us long to get your rig up and running again, so you can get back on the road en-route to your destination.
At General Repair Truck & Trailer, Inc., we know that every minute your truck and trailer are sidelined is money out of your pocket. We work fastand with precision to deliver repairs that restore your truck and your livelihood.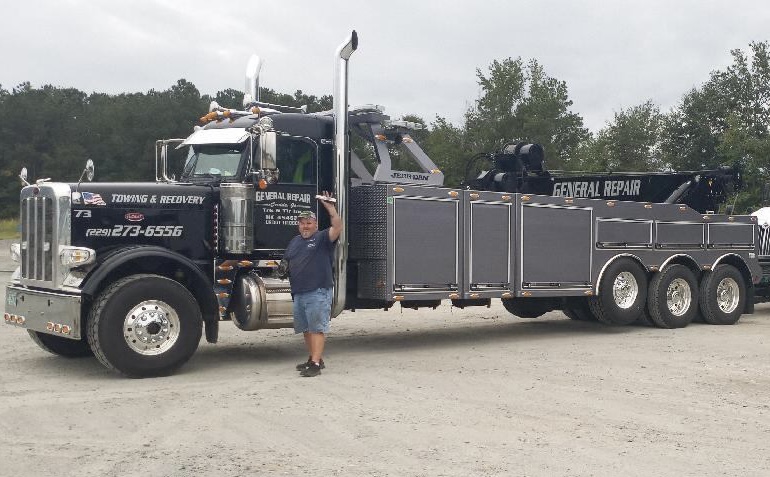 In addition to towing, we also operate a wrecker and offer recovery services.
Our experienced technicians can diagnose just about any problem you might encounter.
We offer upfront and honest pricing, with transparent quotes on all repair services.
Our business has proudly served the Cordele, GA community since 1989.
We also offer load shifts and trans loads. Contact us directly to inquire about rates.
We'll Get You Road-Ready
No matter what issues plague your truck and trailer, we're prepared to make quick work of them. From the side of the road to the floor of our shop, contact us for solutions that keep you driving.
Providing diesel repair and towing within 100 miles of Cordele Georgia.
Penia, GA | Wenona, GA | Arabi, GA | Warwick, GA | Pitts, GA | Vienna, GA | Cobb, GA | Crisp County, GA | Dooly County, GA | Wilcox County, GA | Turner County, GA | Worth County, GA | Lee County, GA | Sumter County, GA